I had the great opportunity last week to give a short presentation at UX Akron, and lead a small workshop on personas and empathy mapping.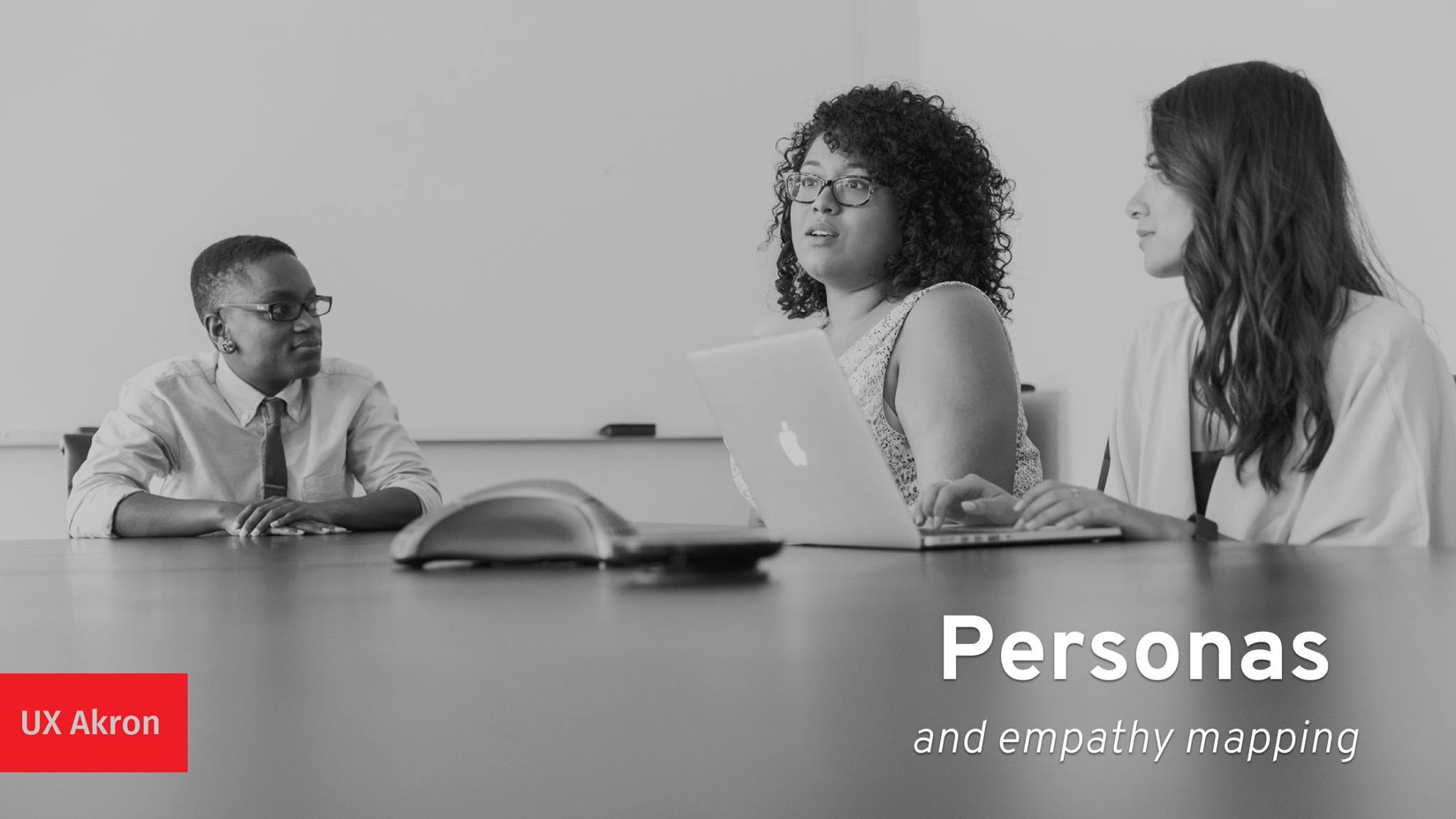 A persona is simply a fictional character (or set of them) your team creates to serve as a snapshot of your audience. The idea is to take things like demographics, goals, wants and needs and give them a relatable human presence. It's much easier for us to be empathetic when we're discussing 'someone' rather than just 'our users' or some other more abstract reference.
Empathy mapping is an exercise used to get in the mindset of your users, helping you to think and act like they would. You take one of your target users, and divide up a sheet into quadrants: thinking, feeling, seeing, and doing. You brainstorm different ideas with sticky notes for each section to help build a snapshot of this user at this point in time.
Our goal was to learn a bit about personas, and then look at personas that have been created for the UX Akron group. We used empathy mapping to understand the thoughts and motivations each of those personas was experiencing as they were thinking "I'm considering going to a UX meetup". We looked at our results and it led to some quick ideas on how the group is missing marketing opportunities, or might structure its messaging to better appeal to certain groups.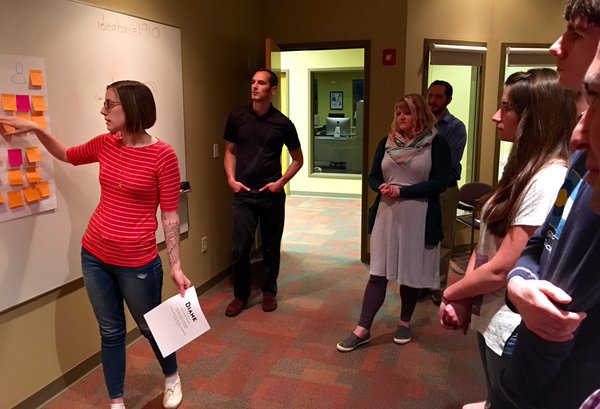 Overall it was a great night with a diverse group. I look forward to attending as a regular member, and hopefully speaking again in the future.
If you're looking to learn more about a current design topic, let us know at info@coffeeandcode.com We're booking speaking and workshop engagements now for Fall and Winter 2016.