On Saturday, April 22nd 2017, the second iteration of a hackathon series called "Hack N Akron" took place at White Space Creative. The goal of the event was to use community volunteer time to build creative solutions for civic problems that the organizing team, myself included, discussed with the city prior to the event.
This is a 12 hour event that starts at 7:30am with a public opening ceremony at 8:30am that included speeches from: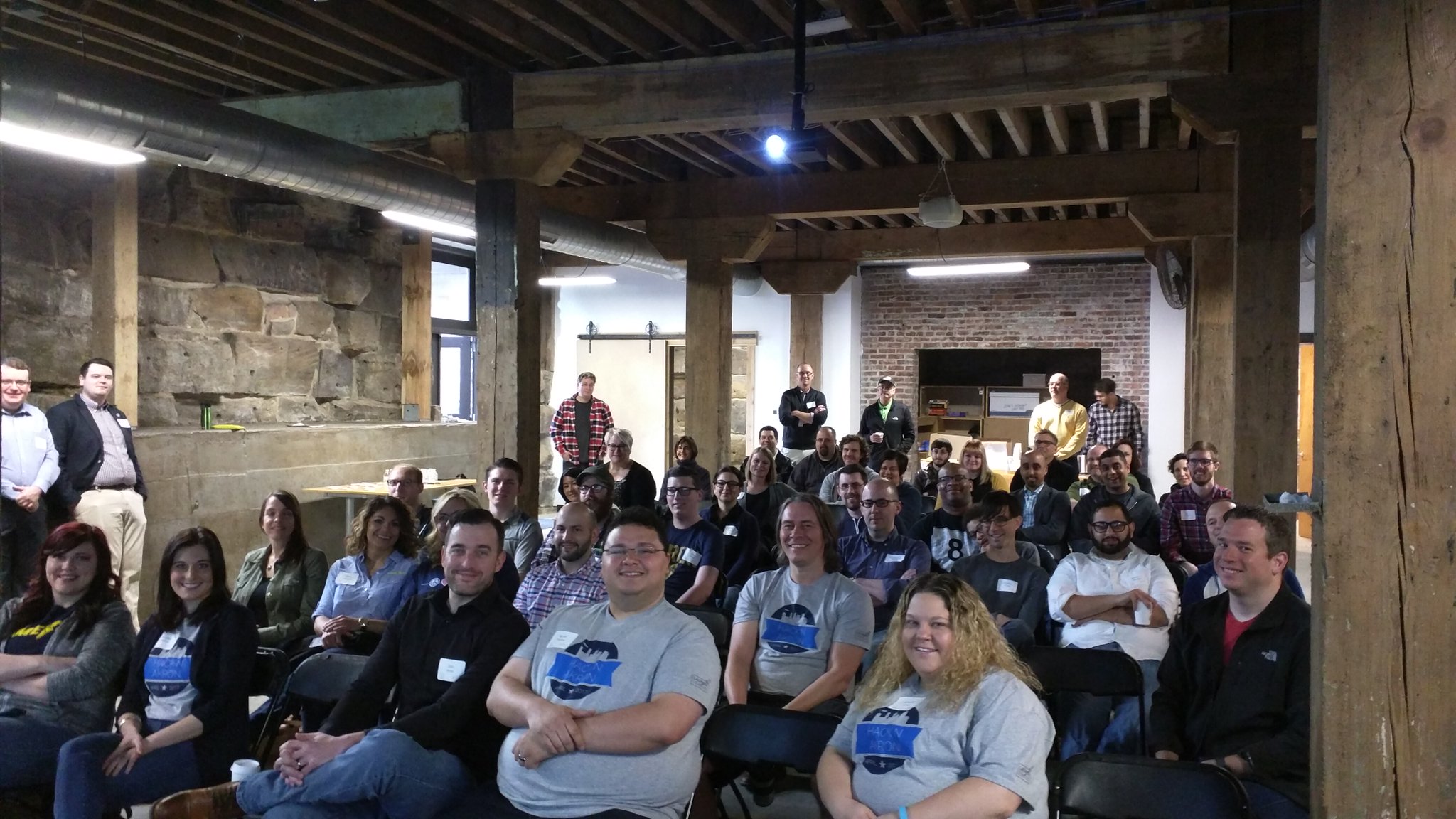 Group photo of the Hack N Akron opening ceremony. Photo Credit: Meghan Goetz
After the opening ceremony, volunteers quickly disperse to meet up with their project managers so they can be briefed on their project background, figure out what their deliverables look like, and start working on tasks.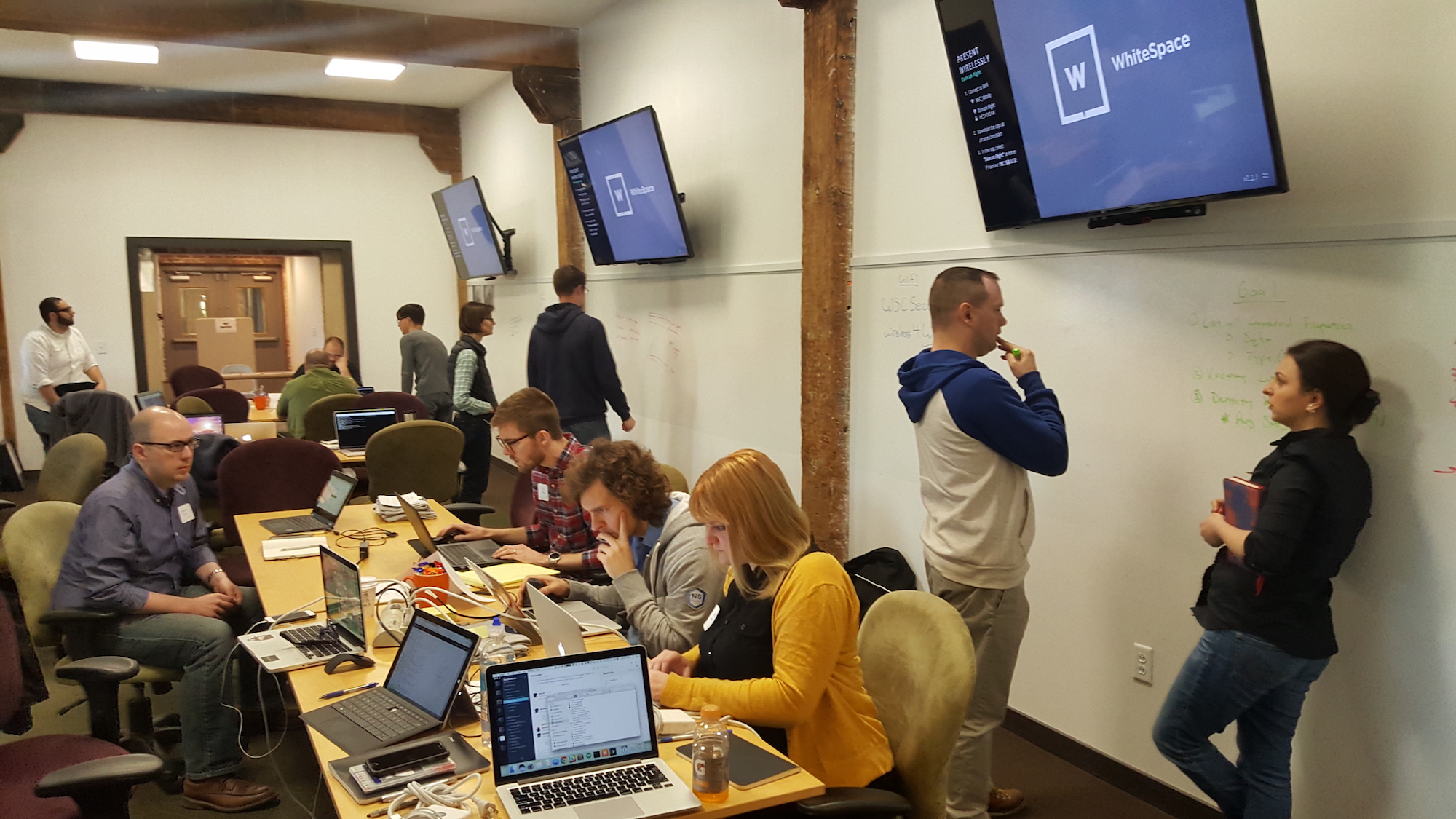 Focusing on skills-based volunteering, your role will match what you're best at. Above we have Mori and Roger working on long term strategy while the rest of the team builds today's application in tandem.
I've had a number of meetings directly with the mayor and his staff to figure out what sustainability looks like for these projects. The city of Akron has been incredibly open and willing to set aside some of their budget and effort to actually begin using a lot of the solutions that are being created from scratch at our hackathons, and even donated their time and infrastructure to host and maintain the more technical solutions. More was done during the hackathon, but the technical solutions that we were involved in include:
An Open Data API that allows software developers to gain access to city economic development data. This allows them to search and parse data as they see fit, coming up with trends, patterns, and correlations the city may not have thought of previously.
A "City Health" dashboard that gives non-technical users a visual look into charts and graphs that show the economic development data we were able to put into our API.
An application that allows a user to search for land based on its current use.
We're always excited to be a part of events like this. In fact, we had all three of us involved in one way or another:
Jon Knapp: Team leader and participant of the Open Data API team.

Eric Browning: Team leader and participant of the Open Data Dashboard team.

Byron Delpinal: Co-organizer of Hack N Akron and project manager for the Open Data Innovation team. (Not pictured because someone had to take the photo!)

At the end of the day, participants have the ability to get about 10 hours of work in. With a volunteer attendance of around 50, this is approximately 500 service-hours of time. This equates to $11,495* of value in one day that is donated by local professionals to help better our city in one way or another, and does not take into account the countless planning meetings, sponsorship dollars, and space donations given for the event.
In short, we were happy to be a part of such a great event!
*Volunteer value calculated using the Independent Sector Volunteer Time Value.